Description
 30 Gallon Traditional Heavy Copper Moonshine Still For Sale
We make this 30 gallon heavy copper moonshine still to order. We have been making moonshine stills for generations. We have it perfected! This still is capable of producing over 6 gallons of shine per run. This is a big still that is more than capable of getting the job done! Your still look just like the one in the picture. It really is a thing of beauty.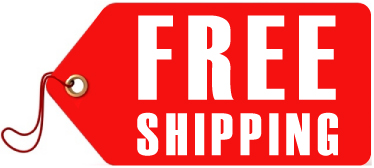 WARNING!
Not all stills are created equally.  Are we the cheapest company out there? No we are not, BUT we do produce the highest quality stills that money can buy. We take great care of our customers before, during and AFTER the sale. Don't make a costly mistake just because you were trying to save a few bucks. Do your research and make sure that you are buying from a company that has a good reputation. You will be glad you did. 

Most stills that are offered for sale are flimsy and made out of cheap 16 gauge roofing copper. Those moonshine stills will not hold up. Every still we build is constructed out of thick 20 ounce 99.9% pure copper. This is the best copper money can buy. All of our moonshine stills have a very high amount of silver content. We use only lead free brass on our thumper caps. This still can be shipped your home or business. The thumper features a screw cap constructed out of lead free brass. This can be used adding material when you are brewing. Of course bypass tubes are included just in case you prefer not to use the screw cap.
Worried about your privacy?
Don't be. Your transaction with us will be 100% private and confidential. We do not report any sales information to any agency. We keep your information private! If you have any questions concerning this please call us at 800-590-4387.
If you feel more comfortable placing your order on the phone call us at 800-590-4387.
---
What do you get when you buy a still from us?
You get moonshine recipes and full setup instructions so you will know exactly how to set up your still!  We are available to help you before, during, and after.
---
Only put liquid mash in the still. Never put in solid mash.
This complete moonshine still kit is very easy to use and setup. You will have it assembled in mere minutes. All our still kits are tested before you get them so you know they will work perfectly every time!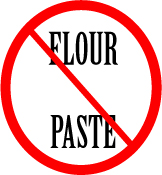 You don't have to use flour paste on our stills! If you have ever used it you know how aggravating it is. If you haven't you are lucky! When you upgrade your order to include our Cap Logic Cap you don't have to use flour paste.
Features:
This 30 gallon copper moonshine still pot that features a 5 gallon thumper. The thumper features a screw cap constructed out of lead free brass. This can be used adding material when you are brewing. Of course bypass tubes are included just in case you prefer not to use the screw cap.
Your still will be equipped with a 5 gallon worm that features 1/2″ copper lines. Of course the hose connections are made from lead free brass with hose connections. This is standard on all of our cooper moonshine stills.
We make this moonshine still out of the best 22 gauge copper that money can buy. It is Paul Revere cooper that is 99.9% pure! The thumper keg cap features all silver solder and is of course made from lead free brass. Your still will also be equipped with a high quality pressure – temperature gauge. Our many years of experience in designing and building moonshine stills result in superior quality that can not be replicated anywhere.
Making the best moonshine still that money can buy takes more work on our part, but you will thank us for it. Our main boiler is constructed using rivets. We also hem all our seams. Not every manufacturer does this, but we do! The quality, reliability, and durability can not be matched.
Upgrade to the Cap Logic Cap so you do not have to use paste on the copper still.
1″ Parrot Style Copper Cap.

Specifications:
After you fill the still with your mash you can use electrical tape or teflon tape to make a seal. Some other still manufacturers require the use of wheat paste to make the seal. That method makes a mess. This moonshine can be upgraded to the cap logic cap.
We have designed this 30 gallon cooper moonshine still so that it can be used on a propane stand burner unit. This still can be converted to run on electricity.
You do not have to use this in a straight configuration.
This still should be used outdoors if you are using flammable materials and when using natural gas, wood, or propane.
 This moonshine still is capable of making over 6 gallons per run. 
This still will do a great job for you. Your friends will be blown away and beyond impressed when they see this still and taste the great shine that YOU made!

SHIPPING
We ship all of our stills via FedEx, and we offer Free Shipping to customers in the contiguous United States (48 States). All of our moonshine stills are made to order, but we will ship your order as soon as possible. We will contact you and let you know the shipping date of your order. Because these stills are individually handcrafted to ensure the highest quality, please allow three to four weeks for delivery.
WARRANTY
We have a 100% guarantee on workmanship on our moonshine stills. We are the only still manufacturer that offers this.
PAYMENT
We take all major credit cards or Paypal. We make it easy!

We realize that some of you may prefer to pay with a check. If this is your situation please contact us and let us know this is what you would like to do. We will be glad to work with you.